Learn more about TaxPenny!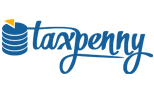 Who are we?
TaxPenny launched back in 2008 as one of the UK's largest online tax return specialists. Providing a fast, low cost self assessment tax return and accounts completion service for clients across the entire UK. TaxPenny was entirely focused in this area of accounting work until 2016. Now, with the changing complexity of accounting work and experience within in the field we are moving on to assisting those seeking help with accounting related services as well as the entire UK accounting industry.
What are we doing?
We are here to bridge the gap between accountants and individuals/business owners looking for accounting services.
To achieve this broad milestone we have created an advanced self-service quotation engine allowing those seeking an accountant to select a few options to describe the type of work they require.
Accountants registered with us can provide quotations for any work matching the requirements they set and the 'client' can then make a decision on which accountant to have contact them for an initial consultation. The 'client' can base their decision on factors such as price, time to complete work, distance and ratings/reviews by other users.
It's a simple, secure system and provides those seeking an accountant with a fast, one-stop service for aggregating the best accountant for their requirements - saving time and money. For accountants it is a valuable lead provider with targeted, qualified leads supplied regularly and at a realistic price.
be smart.

find an accountant online now. it's easy!

what type of accounting work do you need help with? choose below.